Our Maintenance Packages
Keeping Your Property Maintained All Year Round
We offer 3 levels of service to meet your individual needs. Each package essentially covers all of the lawn work ranging from our most basic services to the most comprehensive lawn care services. Our West Portland landscaping maintenance packages are created with your budget in mind and are flexible and affordable.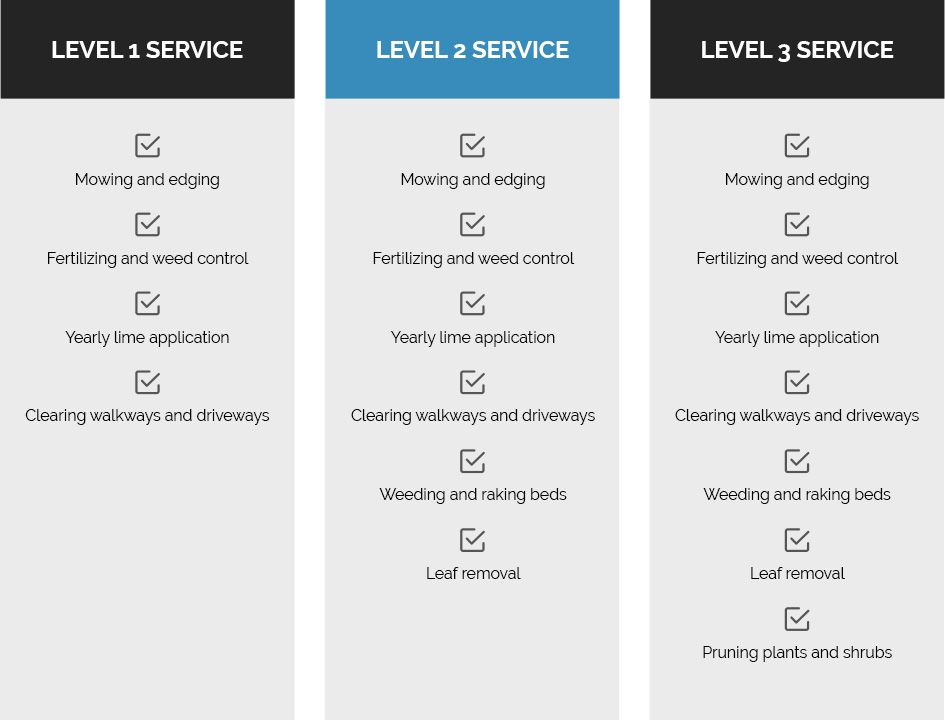 Maintenance Schedule
Properties are scheduled for weekly service from March to mid-November. Properties will receive at least 2 services each month in December, January, and February. This ensures that your property is taken care of during every season, no matter the time of year.
Additional Maintenance Services
Our West Portland landscapers can provide routine maintenance services to keep your property in the best possible condition year round! We address every aspect of your outdoor living space and can inspect water efficiency, safety, and lawn health. Check out our warranty information to learn about our commitment to care.
Some Of Our Additional Maintenance Services Include:
Bark dusting or mulching flower beds
Trimming/pruning plants and shrubs
Debris removal
Removal of doggy doo
Don't worry about the hassles of yard work anymore. Let the professionals at Preferred Landscape Services take care of everything. You can relax and enjoy your landscape while we tend to the dirty details.